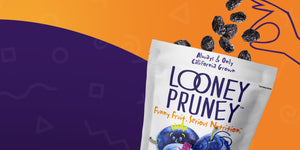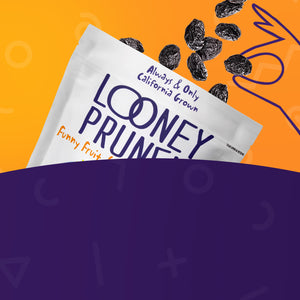 Our products are packed with wholesome goodness that we're proud to serve to our own family, and yours! 
WHO WE ARE
Looney Pruney & Rio Vista are members of the Wilbur Packing family based in the fertile Sacramento Valley. Because we control quality from our orchards to the finished product - You can rest assured that quality is the main ingredient in every single bag.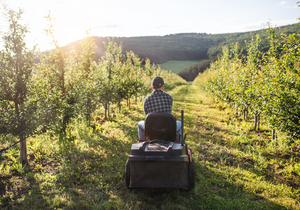 WHY CALIFORNIA GROWN
For over 150 years, we've grown the highest quality, 100% California-grown prunes and walnuts. Unlike other origins, we can guarantee consistency, quality, and safety. If the origin of your prunes is hidden or missing, or if you see multiple origins, your prunes have probably not gone through the stringent quality assurance process of California prunes.
Assured Quality in Three Great Brands
Looney Pruney
So Good It's Silly!

There's only one ingredient in every Looney Pruney pouch: Pitted Prunes! Replace processed sugary snacks and unhealthy desserts with this decadent and satisfying superfood.
Explore Products
Wilbur Packing Company
Growers & Packers of Premium California Prunes & Walnuts Since 1869.
For five generations (and counting), the Wilbur Ranch continues to be a leader in California agriculture with over 3,000 acres of prunes and walnuts.
Explore Products
Rio Vista
#1 Natural, Farmer-Direct Walnuts.
Taste the difference. Rio Vista walnuts are grown, harvested, processed, and packaged fresh from the English walnut tree on our family-owned ranch in Northern California.
Explore Products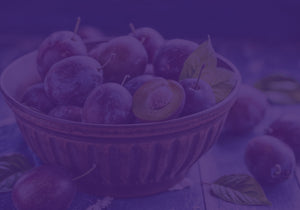 You have our word
OUR PROMISE
We will always bring you the highest quality products — picked, packaged, and quality assured by our family's dedication to doing things the right way.
Shop All
Certifications